Melbourne-based portfolio tracking platform, Navexa, has announced the latest upgrades and additions to its ever-improving suite of tools and technology.
These include:
New Look Portfolio & Holding Charts: Those tracking their investments and portfolios in Navexa are now enjoying new styling on the responsive charts for their portfolio performance, individual holding performance and asset prices.
According to Navexa Founder, Navarre Trousselot, 'we don't just want to provide the data and analytics our community needs to better understand their portfolio performance — we want that data to look and feel great, too'.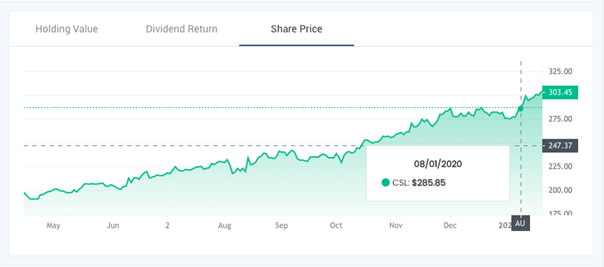 More Versatile Tax Reporting Tools: While Navexa's tax reporting tools initially only catered to individuals, the platform's latest updates include allow users to run capital gains tax reports for both SMSFs and Companies.
The reports cover everything from franking credits to foreign income offsets and are widely used across the Navexa community at tax time.
Superhero Contract Note Automation: Navexa has added yet another popular trading platform to its roster of brokers with which customers can automate their trade updates.
Thanks to Navexa Link — a piece of technology that allows customers to auto forward their contract notes to their Navexa account — those trading with Superhero can now see new trades reflected in their portfolio performance without having to manually add them.
Edit Ticker Symbols: Navexa now allows you to manually change a stock's ticker symbol from the holding screen — perfect for keeping a portfolio up to date if one of the holdings in it happens to change names.